CREATIVE CONSCIENCE 2023 WINNER
*University project

POWER US is a campaign that raises awareness and educates young people on ways in which they can overcome low self-esteem, in a more immersive way.
In the perspective of a video game, these tough situations where we're faced with rude, unexpected opinions can leave us weaker upon effect, 'dealing damage' to our character - which therefore causes us to lose ourselves within the words of another.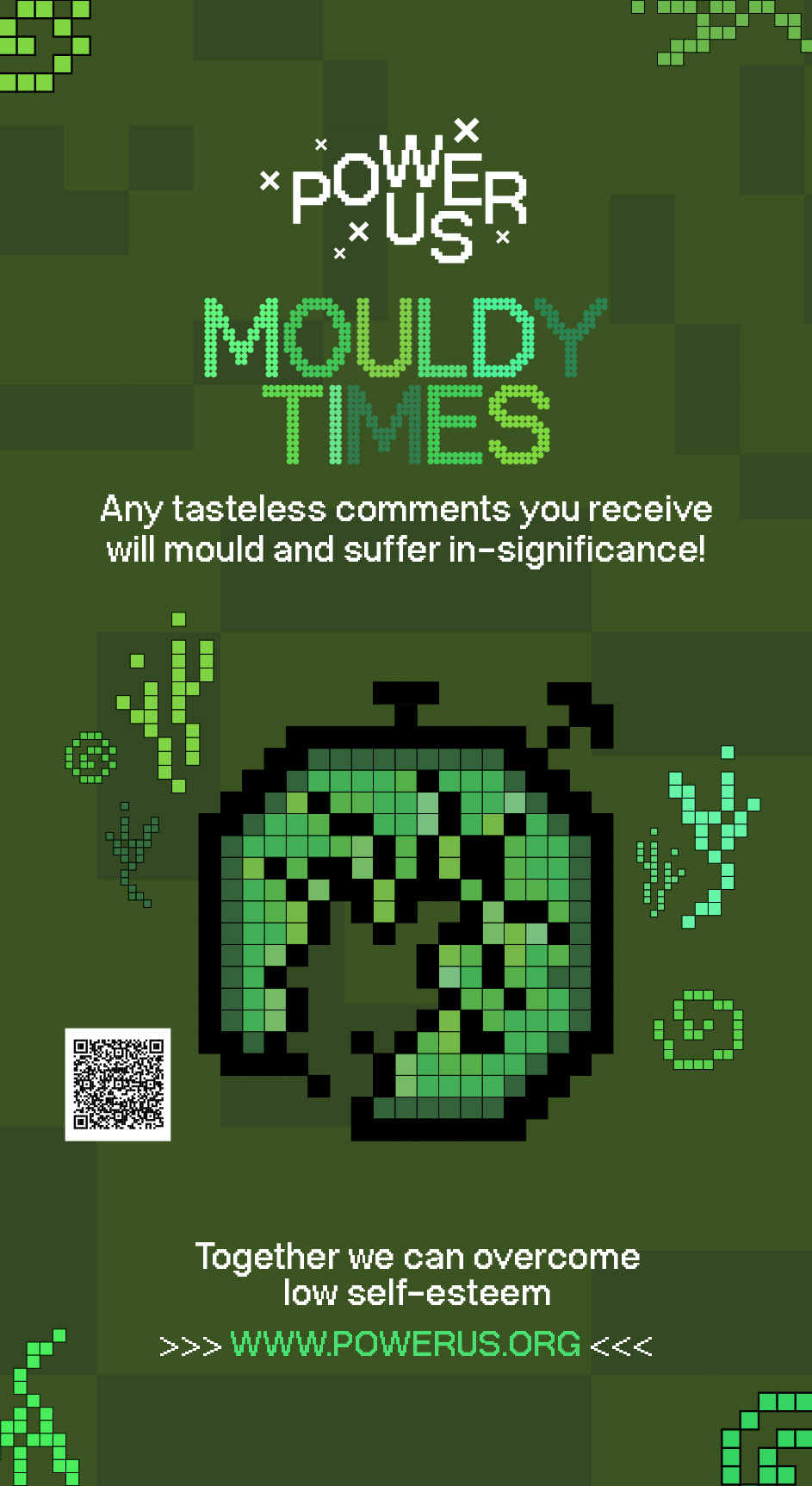 With the use of augments (as seen in games such as 'Fortnite'), POWER US inspires young people to adapt abilities to their daily lives to survive comments that may harm their self-confidence.
These augments have been given a distinctive name and symbol, and are methods used to repell the negative effect from these situations.
You don't have to 'go solo' to overcome low self-esteem, instead, it's encouraged to 'team up' and embark on this journey together. Each advertisement links the audience to the campaign's website, which provides more information about each ability and prompts them to create their own self-affirming power-up which is used to remind them of what their strengths and values are and why their input to our world is important.
The website will also include a discovery page where you can view augments that have been submitted by people all over the world. These powers will showcase everyone's unique ability as they acknowledge their strengths.
Additionally, POWER US' Action Pack is available for purchase. This deck of cards can be carried around in your bag and used as a piece of advice once you're impacted and feel in need of assistance. These packs include the abilities that will guide you through practicing methods in which you can overcome low self-esteem. A QR code and link to the campaign's website can be found on the back of each card.
In addition to educating young people on the ways in which we can overcome low self-esteem, POWER US aims to INSPIRE young people to create their own abilities that reflect on their strengths and qualities.
The Wall of Affirmations is a collaborative space designed by POWER US' target audience, showcasing individuals' unique strengths based on who they are or what they're good at.